Whether you're looking to get a new credit card, rate-shopping for auto loans or participating in a background check for a new job, you can expect your credit score to be checked at some point in your adult life.
But what is a credit score, and what does it tell people?
Credit is essentially the mechanism that allows us to spend money today with the understanding that we'll pay it back later—so lenders, understandably, want some assurance that we'll make good on those payments.
That's where credit scores come in. This three-digit number, derived from the information on your credit report, provides lenders a snapshot of your creditworthiness (or trustworthiness to pay back that money). The higher your score, the more likely you are to get approved for whatever it is you're applying for: a new credit card, the lowest interest rate possible on a loan or even an apartment lease.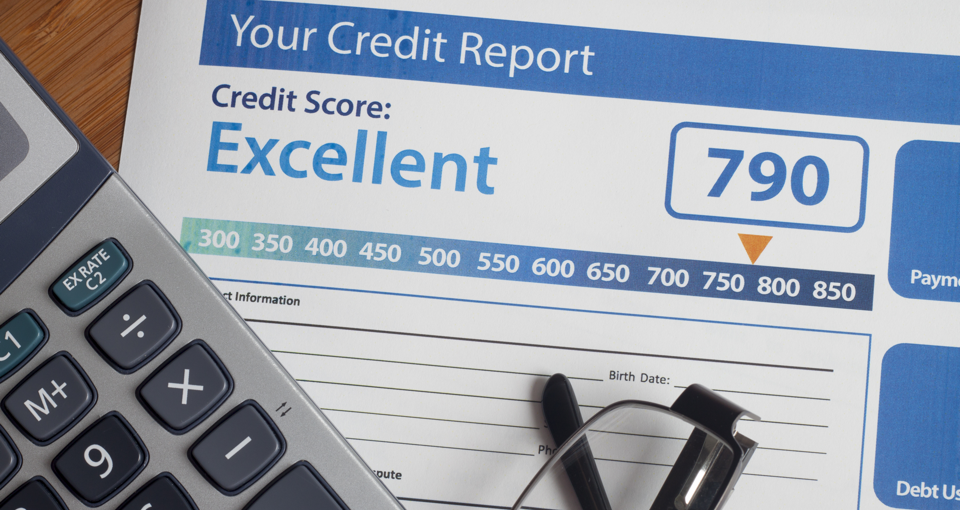 So what is a good credit score, on a scale of 300 to 850? Here's how FICO, the most common scoring model, breaks it down:
Exceptional: 800 to 850
Very good: 740 to 799
Good: 670 to 739
Fair: 580 to 669
Poor: 579 and under
Don't fret if you're not at 850. The vast majority of us aren't—and it's not necessary, anyway. According to FICO, the national average sits at 700, and anything in the "very good" range is likely to get you the best rates available on loans. (The lower the interest rate, the less it costs to pay that money back.) On the other hand, you'll likely need a minimum score of about 680 to qualify for most mortgage lenders.
A number of factors determine your score. Here's how FICO weighs each one:
Your payment history (35 percent): A history of making regular, on-time payments is the most important factor.
Amount of credit owed (30 percent): Your credit-utilization ratio (i.e., how much available credit you're using compared to your limits) is another big one. If you must carry balances, Experian suggests keeping them below 30 percent of your total available credit.
Length of credit history (15 percent): Generally speaking, the longer your credit history, the better. If you're new to the whole credit thing, work on nailing the other factors.
Credit mix (10 percent): How diverse are your open accounts? Responsibly managing a mix of credit lines, like credit cards, mortgages or student loans, makes up one-tenth of your score.
New credit (10 percent): From FICO's point of view, opening multiple credit lines within a short time period is a red flag, particularly if you have a short credit history.
When it comes to improving your credit score, owning your information and regularly checking in on your progress is key to success.
When it comes to improving your credit score, owning your information and regularly checking in on your progress is key to success. You can pull your credit report from each of the three credit bureaus (Experian, TransUnion and Equifax) for free every year at AnnualCreditReport.com.
If you spot an error, be sure to report it as this should boost your score.
NEED HELP IMPROVING YOUR CREDIT SCORE OR JUST WANT TO MAKE YOUR FINANCIAL SITUATION BETTER.  I CAN HELP.
CLICK: 
FOR FREE VIDEO THAT EXPLAINS